Promote your business or brand with Seance Radio
It is now possible to advertise your business or brand through Seance Radio with both audio & visual advertising and through sponsorship.
Radio Advertising
This constitutes a 30-60 second audio file (WAV
44.1 MHZ Stereo) to be played before the start of every radio show throughout the week (shows are 60-120 minutes long). These adverts will also be placed at the start of our podcasts of which we have over 3000+ in our archive with 20+ new podcasts added weekly. Our podcasts generate thousands of plays and downloads through our website & iTunes combined
Podcast Traffic Breakdown
Website Advertising
Allows for you to place a banner on the footer and or the pop-up player page of our website. Both are prominent placements with the footer banner appearing on every page of the site and the player page promoted hundreds of times a day on social media for every song or radio show playing.
Dimensions
Footer banners should be 300 x 300 pixels in GIF, PNG or JPG format (Hi-resolution preferred)
example: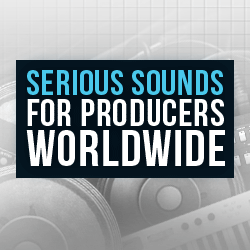 Player banners should be 728 x 90 pixels in GIF, PNG, or JPG format (Hi-resolution preferred)
example:

Adverts are priced per week starting at £10 per week with package deals available. For a quote on a bespoke advertising package please contact us otherwise our price guide can be viewed here.
---